You are here
ITU press release: Top tech policy makers meet in Warsaw for world's leading international regulatory gathering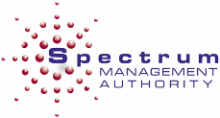 Warsaw, 3 July, 2013 - More than 650 high-level international delegates from the world's information and communication technology (ICT) regulatory authorities are gathering this week in Warsaw, Poland to discuss the challenges of fostering new business opportunities in infrastructure and service provision in an increasingly interdependent, interconnected , trans-border environment.
The world's largest specialized gathering of ICT regulators and policy makers, ITU's Global Symposium for Regulators (GSR) aims to stimulate debate, knowledge sharing and exchange of best practice among regulators, industry leaders, government policy analysts and other key ICT stakeholders.
Discussions will focus on how to ensure equal treatment of players and uptake of online services without stifling market growth through imposition of extra regulatory burdens on operators and service providers. The symposium will also look at the evolving role of ICT regulators as partners for economic development and social inclusion.
For full text see:    http://www.itu.int/net/pressoffice/press_releases/2013/28.aspx