You are here
Notice - Attention Users of the Radio Frequency Spectrum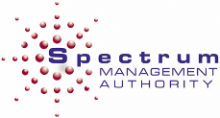 The Spectrum Management Authority (SMA) is the regulatory body with responsibility for the management of the Radio Frequency Spectrum in Jamaica, on behalf of the Government of Jamaica. In carrying out its mandate, the Authority is guided by the Telecommunications Act, 2000.
A PERSON WHO USES THE SPECTRUM WITHOUT FIRST OBTAINING A SPECTRUM LICENCE OR AUTHORIZATION IS LIABLE FOR FINE AND/OR IMPRISONMENT PURSUANT TO THE TELECOMMUNICATIONS (AMENDMENT) ACT, 2012.
ACT NOW! CONTACT US TO REGULARIZE YOUR OPERATIONS.