You are here
Notice to Suppliers - Online Payment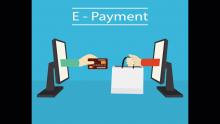 From now until the end of February 2018, the Spectrum Management Authority will be transitioning from making "cheque payments" to "online payments" for goods and services. During the transition period, payments will be progressively made via ACH or RTGS transfers based on the maximum amount stipulated by the Bank of Jamaica for ACH transactions.
Consequently, effective 2018 March 1, payments by cheque will be discontinued.
You are therefore required to complete the attached form and submit same to us immediately, by return email at PAYABLES@SMA.GOV.JM so that your payments are not delayed.