You are here
Who we are
COMPANY OVERVIEW
The Spectrum Management Authority ("SMA" or "the Authority") is an agency of the Ministry of Science, Energy and Technology. It was established in 2000 pursuant to the Telecommunications Act, 2000 and became operational in April 2001.  The SMA is a limited liability company wholly owned by the Government of Jamaica, with the Postal Corporation of Jamaica and the Accountant General's Department having equal share holdings.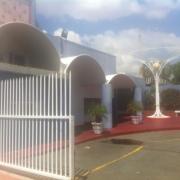 The SMA is the national regulator for the radio frequency spectrum and, as such, is an advisory body to the Minister with principal responsibility for telecommunications who has the responsibility for the regulation of the spectrum under the Act.  In carrying out its mandate, the Authority operates within the legislative framework as established by the Telecommunications Act, 2000 and the Radio and Telegraph Control Act, 1973. The operational principles of the Authority are in accordance with, and fulfill Jamaica's international commitments to the World Trade Organization's (WTO) telecommunication agreement, and the policy objectives enunciated by the Government of Jamaica with respect to the liberalization of the telecommunication sector. The SMA is also guided by the rules and regulations of the International Telecommunications Union (ITU).
The SMA works closely with other regulatory agencies, including the Office of Utilities Regulation (OUR), the Broadcasting Commission, the Fair Trading Commission, and the National Environment & Planning Agency.
VISION
"Create the environment for the radio frequency spectrum to become the preferred medium of communication". 
MISSION STATEMENT
"To ensure the efficient management of Jamaica's radio frequency spectrum in keeping with international best practices and in the interest of social, economic and technological development".
TAG LINE
….."Shaping your future with wireless"…..
---
OPERATING PHILOSOPHY
Given its mandate, and the growing demand for spectrum services, the SMA identified the following strategic focus and core objectives:
Focus:
Create the framework within which the spectrum will be used in an economically and technically efficient manner, thereby acting as a catalyst for enterprise, innovation and economic growth;
Provide efficient access to the spectrum for new services and technologies, by establishing objective, equitable and transparent operating policies and procedures; and finally,
Provide quality advice to the Government of Jamaica on spectrum policy and regulatory issues.
Core Objectives:
To conduct the business of the Authority in absolute fairness and consistency, giving equitable consideration to each spectrum user.
To preserve the spectrum rights of all legitimate users of the spectrum;
To utilize an efficient licensing procedure that facilitates easy access to the spectrum;
To ensure that all revenues are collected when due;
To ensure the efficient and optimal allocation of the bandwidth; and
To ensure the maintenance of bandwidth that is free from interference and unauthorized use.
---
INTERNATIONAL RELATIONS
The SMA is a key player in securing Jamaica's representation within the following regional and international telecommunications bodies:
Caribbean Telecommunications Union (CTU);
International Telecommunications Union (ITU);
International Telecommunications Satellite Organization (ITSO); and
Inter-American Telecommunications Commission (CITEL).